Browne McGregor Architects (BMA) is pleased to announce completion of One Step Diagnostic's (OSD) new Ambulatory Surgery Center (ASC) located in the 2,018-acre Telfair Planned Community in Sugar Land, TX.  The 9,000 square foot facility is situated on the ground floor of the Telfair West Medical Office Building which was also designed by BMA.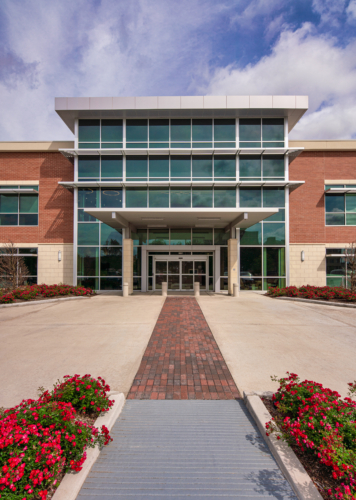 The new ASC contains two Operating Rooms, four Pre-operative stations, seven post-operative stations, three Extended Observation rooms, and a discrete Patient Discharge at the rear of the building.  The new facility replaces OSD's prior ASC in Sugar Land and is licensed by the State of Texas.  It also serves as the surgery hub for OSD's eight facilities located throughout the Houston area.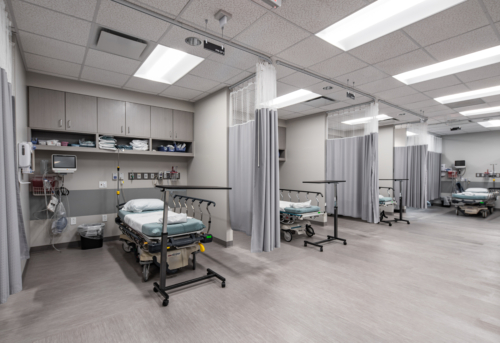 The principal project challenges were to design the expanded facility using existing medical equipment, including the emergency generator, from OSD's functioning ASC,  and to  minimize down-time  during the move to the new facility. Achieving these goals required teamwork between the client, the general contractor, and the design team.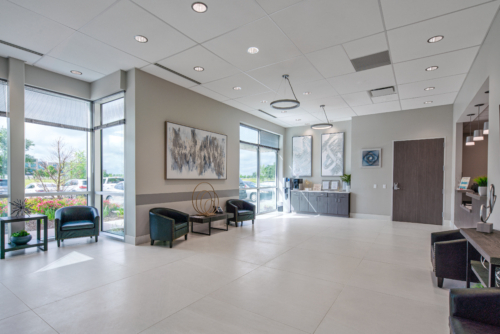 The results include a convenient location  in  Telfair West, improved functionality for the ASC, and  a facility with low maintenance finishes and a welcoming lobby for OSD's patients.