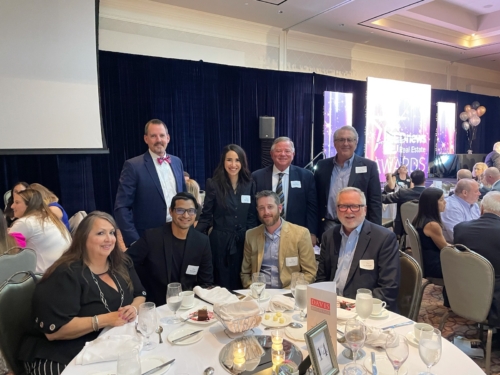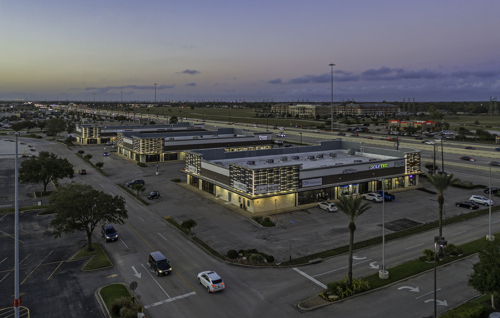 Browne McGregor Architects' first design commission was given to them 26 years ago for the Summit Square Shopping Center. Lance Davis led that project forward and included input from his father, mother, and brother. This experience led to many other new and revitalized retail projects for Davis Holdings. We recently had the pleasure of working on remodeling the three BayBrook Terrace multi-tenant retail buildings. These three buildings were some of the first projects that Lance's Father developed when he started his business in Houston. They have a strategic I-45 and BayBrook Mall loop road location. We knew we had done our job successfully, when many brokers called Lance's niece, Kate Davis, asking if the new buildings were ready to lease. Kate Davis had shepherded the redesign of the project in a direction that hit the marketing target for those wanting to lease space after the first Covid lockdown. Constructing the retail project during a pandemic was a "happy accident" that allowed the general contractor, Mission Constructors, to work at a rapid pace without interfering with the existing tenants. Browne McGregor was invited to share the Davis Family's table at the Red News Real estate awards. Baybrook Terrace was one of three Retail Revitalization finalists for 2021.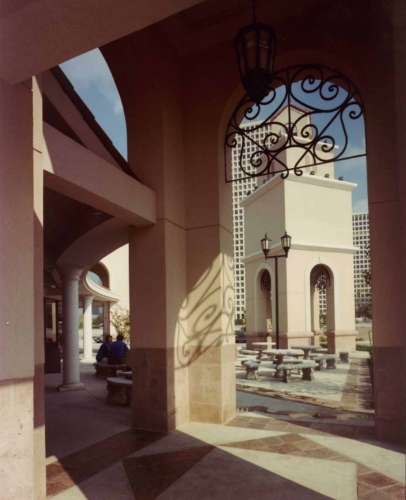 When you work for a family development company, it becomes a more intimate relationship, and allows for a more direct sharing of information and search for the best design solutions that aid in marketing retail lease space for each retail location. Most times it is coming up with the most cost-effective solutions with the most transforming design change. Projects are in different locales and have very different challenges. Royal Oaks Shopping Center needed to relate to the existing master-planned residential and retail development across Westheimer Boulevard. Alden Bridge (neighborhood) Shopping Center in the Woodlands was all about scale and convenience. It happens to be very easy to re-lease because it is the right location and scale for this Woodlands neighborhood.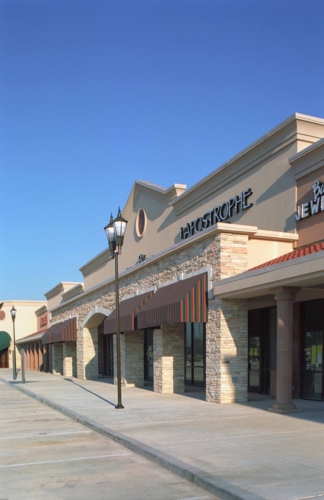 1488 Crossing Shopping Center needed a massive update and re-tenanting. It has an I-45 location that needed to capture more freeway attention, a new parking layout, and sufficient landscaping.
Town and Country North Retail Building is at a prime location across the street from the City Center Development at I-10 and Beltway 8. This endless SF building needed scale and visualization for what it could be for the proposed Big Box tenant prospects.
Many of our existing retail projects for the Davis's have remodel job codes multiple times over the years. Retail buildings are like fashion design and art that changes over the years. The newest retail projects explore how to make more of a "place" in which shoppers want to experience and hang out. This may involve a bit more than just shopping conveniences.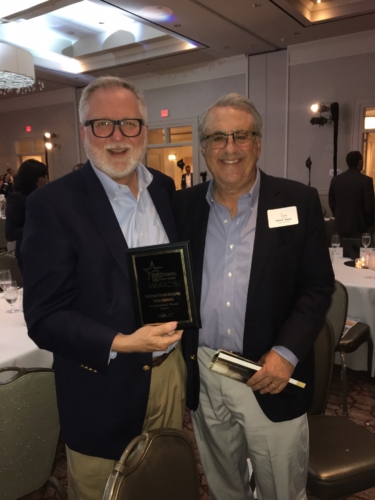 Recently, we had an in-house brainstorming session on retail projects with our young enthusiastic design interns. We invited Kate Davis to give us a "real world" feedback on the final design session. We told her not to hold back her comments and it became an amazing learning experience to hear the young developer's thinking and preferences for today's tenant needs.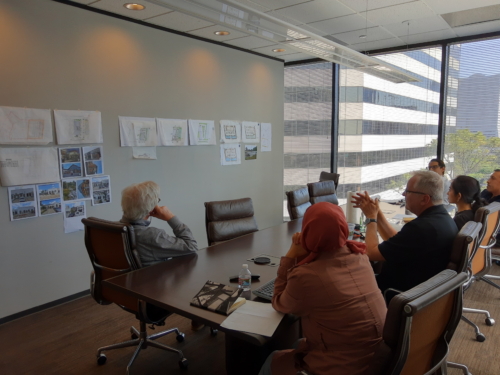 We hope to continue this family development journey on future projects with the Davis Family.
For each retail and restaurant project we do, we will keep listening and innovating.