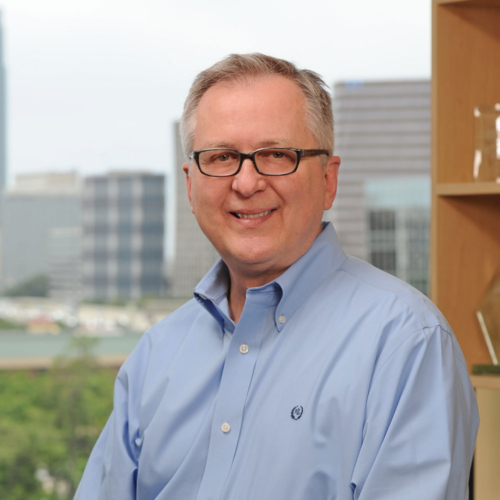 Postcards will document my journey through the creative world I have traveled. This edition gives homage to Bill Caudill as one of my early professional mentors.
Bill Caudill was one of the founders of Caudill, Rowlett, and Scott Architects and an academic faculty member at Texas A&M. CRS Architects had a thriving and innovative firm because of his leadership. CRS grew rapidly from a Texas, to a national, and then an international firm. Toward the end of his career, Bill started documenting his writings, architectural drawings, research, and concepts that were ingrained in CRS's work. He called all 4,000 of them TIBS, "This I Believe". His disciples gathered these in a book after his death, and then published a portion of them for all architects to value and enjoy his creative genius.
Bill Caudill's last years in the profession coincided with my 14 years at CRS. I learned the CRS charrette system was his brainchild. In a charrette, a design team goes out and initiates the design direction in intense collaborative work sessions with the client. This advanced the early stages of the design process, got total client buy-in, and set a strong project direction. This set CRS apart from other firms and always condensed the design schedule.
Bill prepared extreme research on the culture and environment of each project. I remember a notebook, called a "PROBE", was done before launching the CRS team to design the US Embassy and Ambassador's residence in Riyad, Saudi Arabia. This was my first experience working on a project with such cultural and environmental awareness. This type of groundbreaking research and preparation is seen in all projects in our connected world today.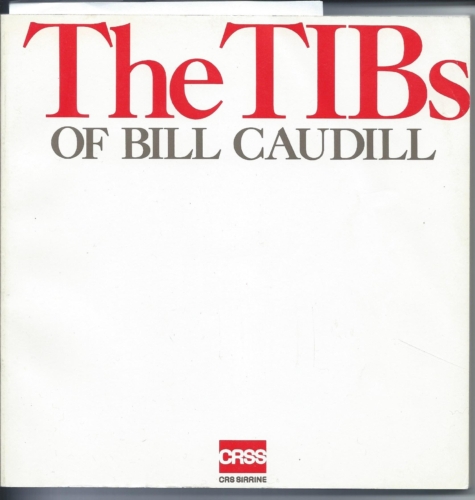 Our design teams got to experience academic style juries at CRS, which Caudill would randomly call. He was always a kind juror and asked the most interesting questions that ultimately changed the design direction of many projects.
Bill was truly a humble and warmhearted person. He was always interested in his employees and was not shy asking my wife how we first met. We told him we were both trying out for a singing group. This opened-up a wonderful personal conversation that we still remember to this day.
It is only later in life that I realize that so many people in my path have had such a great influence. I do know it is later in life because ladies and gentlemen now rush to open the door for me, instead of vice versa.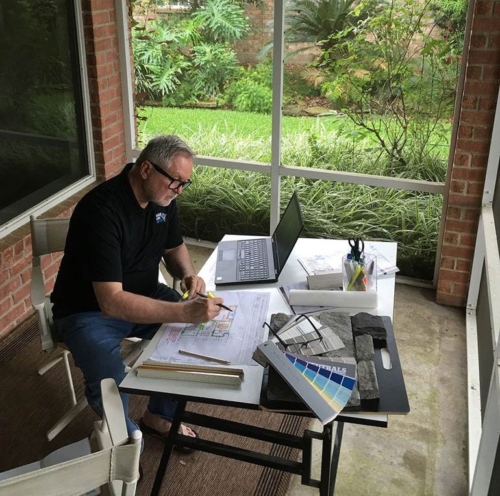 Jim McGregor is a founder of Browne McGregor Architects and has served on the faculty at PVAMU and Auburn University. He is a graduate of Auburn University and Rice University. Before starting the firm in Houston in 1995; he worked at firms in Mobile, Denver, and Houston.